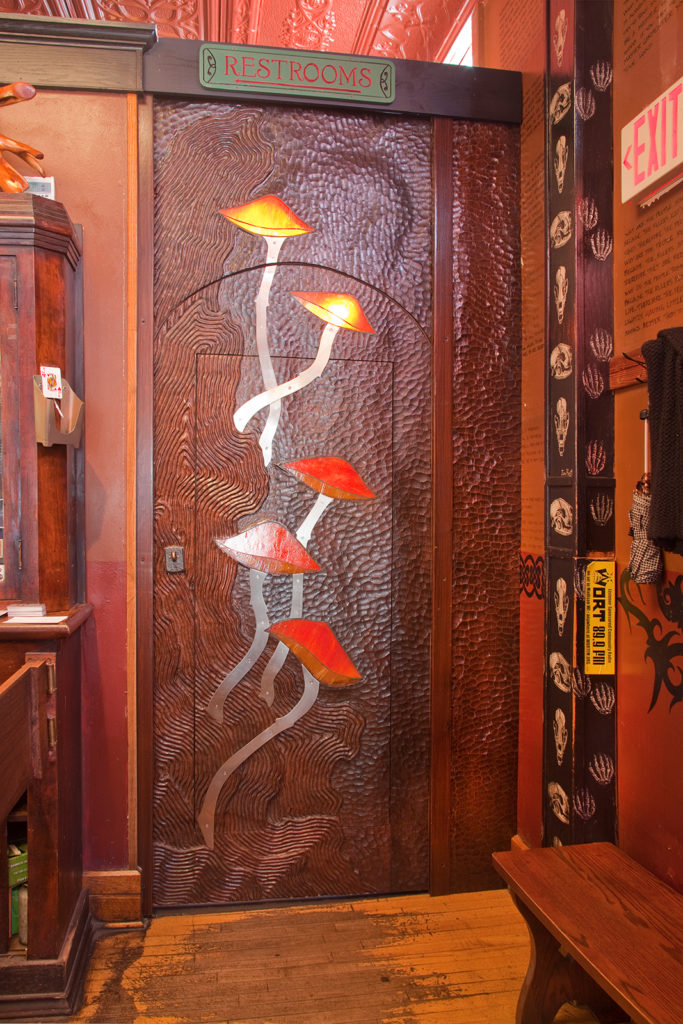 Oak and walnut with glass inlay
9 x 4 x 3 in
Location: Aaron Laux Design Commissions
DESCRIPTION/NOTES
Recently installed the "Through The Looking Glass Door" with a magic mushroom motif in an other worldly scape. Commissioned by Christopher Berge, (restaurateur, art lover and arts supporter) for his iconic local bar "The Weary Traveler". Christopher has built his thriving business around the idea that people want something real and that art is the conduit that connects people to this feeling.